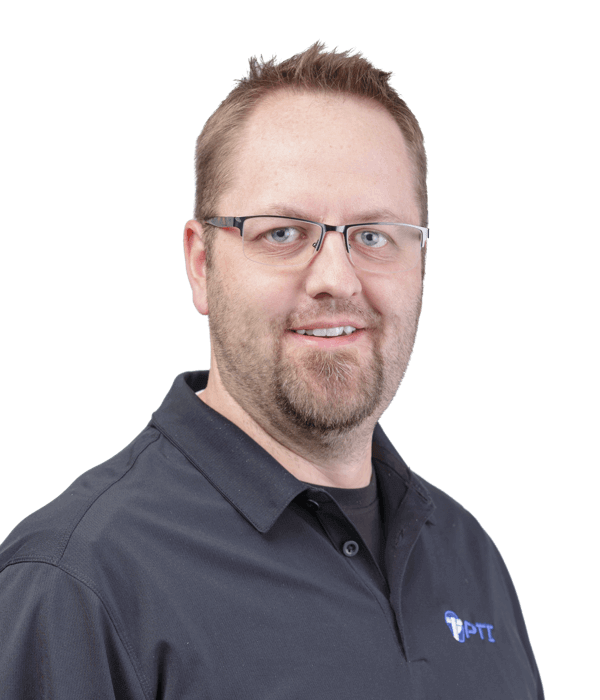 Travis Sommers
Operations Manager
Travis hails from a construction family. At 14, he began learning the family trade by cleaning up building sites at the end of each workday.
"We worked on a dam project in Sault Ste. Marie, Michigan. It was an exciting job — multiple agencies came together to work on the project, and it took a lot of collaboration with the Army Corps of Engineers. It was in a beautiful place and we got to do some really cool work."
He spent the bulk of his career in construction, working his way up the ladder until he became company foreman. Eventually, he went back to school and earned a degree in geography and city planning with a minor in architecture from the University of Idaho.
His education and work experience give him a unique perspective as PTI's operations manager: He's equally adept at working with his team on job sites as he is hiring, bidding, estimating, managing transportation, crafting and submitting plans and making on-the-spot decisions. He's known among his co-workers and clients for his wealth of on-site experience and institutional knowledge.
Travis is detail-oriented but level headed on the job. "I like to stay calm, stay cool, understand the project, know all the details, and delegate to the right people," he says.
When he's home, Travis enjoys spending time with his wife and three very active sons — 10, 8, and 5 — camping, hiking, fishing, golfing, or simply gardening and hanging out with family.