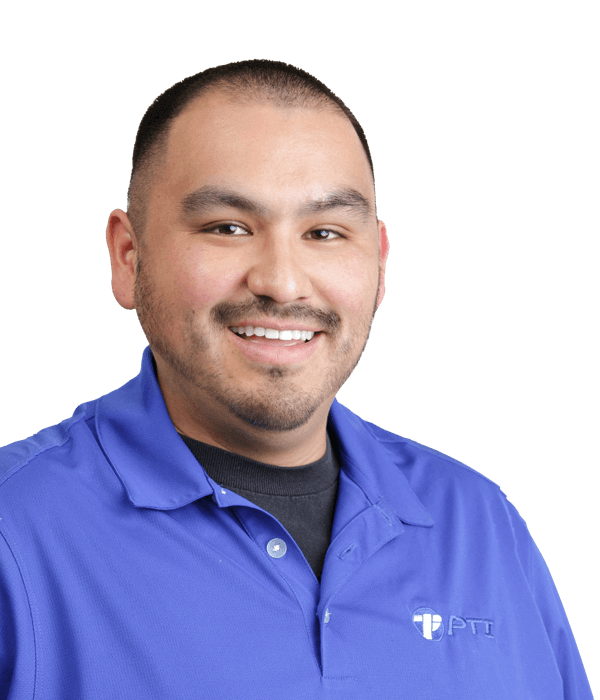 Fernando Rayo
Project Superintendent
Project Superintendent Fernando Rayo spent eight years in logistics, quality assurance, and asbestos abatement before joining PTI and delving into project management. His broad background and on-the-ground training help him understand projects from the inside out and have made him a stickler for doing things the right way — the first time.
"There's something new every day. I'm not in a cubicle all day, and it's fast-paced. I like the challenge of overcoming problems and doing a job right. And it's even better when it's under budget and under schedule."
Fernando is a firm believer in excellent client service and sticking to (or beating) schedules. "I always think of it as a 100-yard dash," he says. "I like to go to the finish line and then slow down."
Fernando is father to a daughter and two sons — ages 15, 5, and 2 — and has a new baby on the way. You can often find his family camping on the shores of Idaho lakes or enjoying the water on their boat.