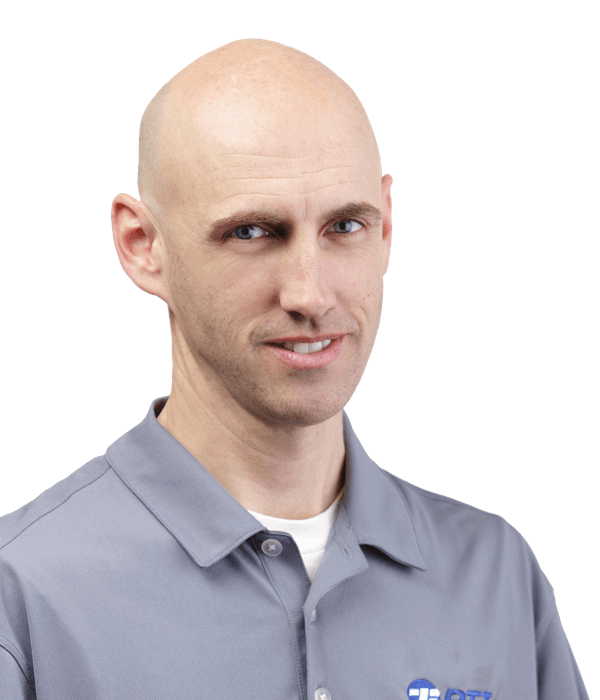 DJ Welch
Production Manager
DJ is PTI's go-to efficiency guru. He's a whiz with procedures and at allocating the proper materials and supplies for each job, a talent he developed during his broad career.
"When I was growing up, the furthest east I ever went was Omaha, Nebraska. Through this job, I get to see different parts of the country that I wouldn't see otherwise."
He started his professional life as a roofer and framer before getting his degree at Boise State University in IT; after graduating, he worked for WorldCom (later EDS) in technical support. DJ has brought his combination of problem-solving skills and deep understanding of construction to his job at PTI.
DJ thrives on PTI's camaraderie. "Liking your coworkers and knowing they have your back is a big deal," he says. "There are some very dangerous things that we do, and it's nice to know someone is watching out for you and is focused on doing things the right — and safe — way."
In his off hours, DJ goes on epic family road trips with his wife, daughter, and two boys, who range in age from 11 to 5. He's also a history buff and a die-hard Chicago Cubs fan.